Hi everyone!
About a week ago, we updated our main store vending system with a massive overhaul thanks to our resident electric wizard and general all around genius, Ashur Constantine. All previous transactions from before the transition were preserved so don't worry! Your purchases are still recorded and can be redelivered any time still by using our redelivery terminals.
There are a few noticeable differences (improvements!) to make note of...
Gift cards and store credit are back and better than ever!
Gift cards can now be redeemed from -anywhere- and do not require you to be present at a terminal to redeem them. They still redeem as in-store credit, which you can check your balance of in-store at the main building right at the entrance.
Our new gift cards look like the image above. If yours looks different, you'll need to contact us to have it converted into a new one or the credit added manually to your account.
Click the sign below, which you'll find right below the gift card vendor, to get your balance, or right click and pay it to add to it!
You now have a customer page with all of your purchases!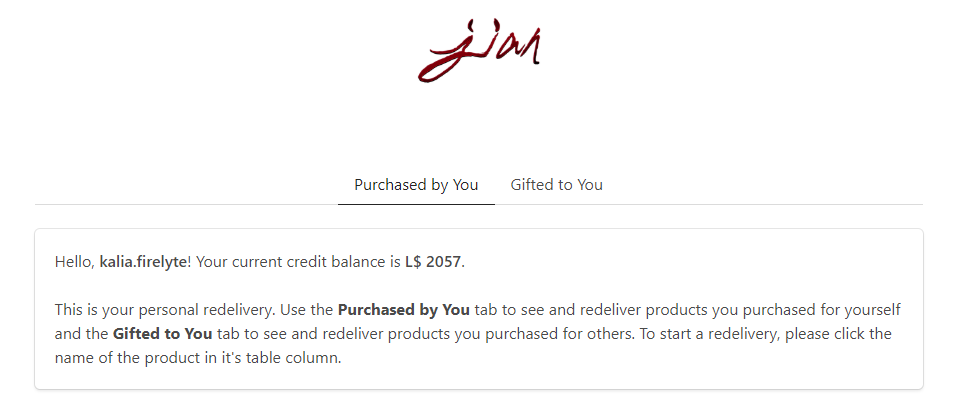 Now when you click the redelivery terminal (right side only for now) you'll be directed to your personal customer page which will let you see all purchases you've made, gifts that have been sent to you and your current credit balance. You'll be able to click each purchase to redeliver it.
That's all of our news for now.
Keep an eye out for some exciting new animesh releases and collaborations coming very soon!
- Kalia